Child Prodigies are the kids who show exceptional & extreme competency in their field of interest. It can be any field like science, music, intelligence, dancing, singing, innovation, etc. Today, we are here with a list of Top 10 child prodigies in dance who have been recognized amongst the world's Top 100 child prodigies by the Global Child Prodigy Awards.
1. Ayden Nguyen
The 10-year-old incredible dancer, Ayden Nguyen, is from Dallas, Texas. This young hip-hopper has managed to earn the title of the "Winner of the World of Dance". Ayden had a keen interest in dancing from a very young age. He performed in front of an audience of over 20,000 people when he was just six. He is also known as "mini Sean Lew," and is continuously winning the hearts of millions of people worldwide.
2. Vriti Gujral
In this modernized era of technology where everyone is ignoring their culture & tradition, Vriti Gujral wants to spread her culture worldwide. This 13-year-old has chosen Indian classical art forms to keep her nation's culture alive. Her incredible Kathak skills are really heart-winning. We believe that she will surely achieve greater heights as her intention to take the Indian heritage forward is so pure.
3. Cassidy Naber
The 13-year-old Cassidy Naber has achieved great success at such a young age. She is a successful actress and competitive dancer. Cassidy just began her journey by joining a small dance crew. And now, she has become very famous among the people because of her excellence in acting and dancing. Moreover, Cassidy is also known for her amazing voice. Such incredible children inspire the youth to not consider age as a barrier.
4. John Talan Church
The 14-year-old dancing prodigy John Talan Church is a born dancer. He started dancing at a very young age of 5 years. He has received lots of awards and victories in various dancing competitions. This incredible Jazz dancer was one of the Top 10 finalists on the popular reality competition series called 'So You Think You Can Dance'.
5. Maria Rosaria Dalmonte
Maria Rosaria Dalmonte is an amazing young dancer who haught the attention of millions of people through her dancing skills. She has also been recognized as a child prodigy in the category of dancer. Maria inspires thousands of children who want to build their career in the field of dance.
6. Ritik Diwakar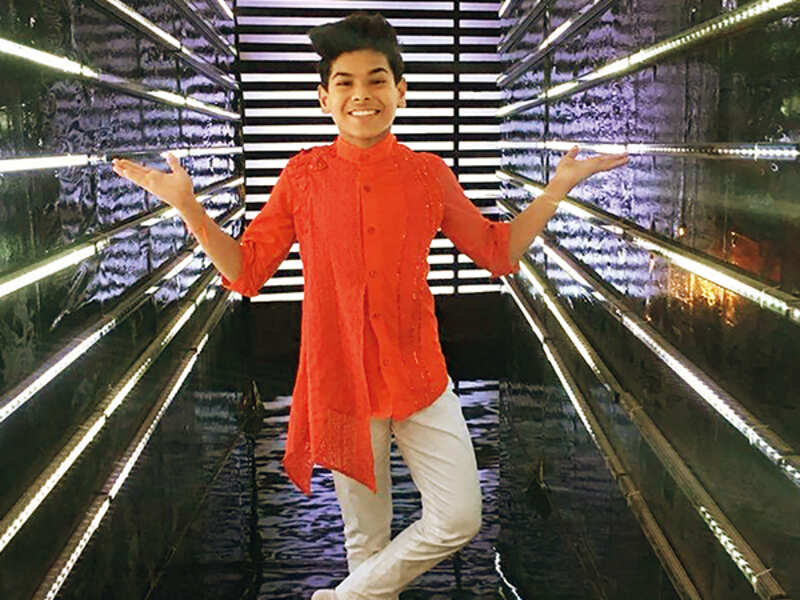 Ritik Diwakar is a 15-year-old dancing prodigy from Kanpur, India. He is well trained in hip-hop and breakdance. The young boy appeared on the popular Sony TV show Super Dancer Chapter 2 and was among the show's top 4 finalists. He amazed the judges as well as the audience, Anurag Basu, Shilpa Shetty Kundra, and Geeta Kapoor, through his amazing dance moves. were the judges of the show.
7. Freddie & Teddie
The 12-year-old twins, Freddie & Teddie, who are popularly known as Tapping Twins are incredible dancers from Los Angeles, California. They have caught global attention through their dancing skills, and are also recognized as child prodigies. They have appeared on several popular shows, such as Little Big Shots, and amazed everyone every time.
Read more about Freddie & Teddie
8. Vasilisa Chervova
Vasilisa Chrvova is a young professional dancer who is engaged in Hip-Hop, Paping, Vogue, Jas-Funk. She has also played in a musical, theater. The little girl also has modeling experience and is really amazing in everything she does. Vasilisa has won millions of people's hearts through her dancing skills.
9. Airean Josiah Raguindin
Popularly known as AJ Boogie, Airean Josiah Raguindin has already impressed dozens of music pop stars. He won the World of Dance Season 2 with his dance crew. The dancing prodigy has also been cast in the 2019 Monsters Show. Airean has also performed in Grade School Dance Battle II. The young dancer has achieved great success a such a young age and we believe that he will shine brighter in the future.
10. Piras Gabriele
Gabriele Piras has proved that 'Talent has no age' through his exceptional dancing skills. He is a 12-year-old international dancing star from Italy. Piras is the Winner of the World Sports Dance Championship and has also won other Hip Hop Team Competitions. He started dancing at a very young age and never stopped after that.
These Top 10 child prodigies in the field of dance are incredible amazing. The GCP wishes them a bright future ahead.
If you know any incredibly talnted kid close to you, make sure to click here.
Creative Content Writer at GCPA | Four Years of Experience in Content Writing
Feel free to contact me at Team@139.84.133.140