"Winning isn't everything, but wanting it is."

– Arnold Palmer
27-year-old Italo Ferreira was born in 1994 on the northeastern coast of Brazil. His father was a fisherman, and Ferriera used the lid of a coolbox to store seafood in to surf as they couldn't afford a surfboard. At the age of 11, his family, along with some help from friends, could buy him a second-hand surfboard. Soon enough, Ferreira's talent was noticed by legendary Brazilian surf coach, Luiz 'Pinga' Campos, says Red Bull.
Competitive career
In 2011, he won two rounds of the Junior World Championship, finishing second overall. In 2015, he finished at No.7 at the World Championships, for which he was named 'Rookie of the Year by the World Surf League.
A ligament tear in his ankle in 2017 caused him to miss 3 rounds of that year's World Championships, placing him at No.22. Refusing to let that slow him down any further, Ferreira was back on the board in less than a year and finished first at three rounds of the 2018 World Championships, placing him world No.4 that year. In 2019, he started the Championships by winning the first tour stop on the Australian Gold Coast. Later, he also won the inaugural Red Bull Airborne event. According to Wikipedia, he won two more rounds and finished by winning the title of World Champion in 2019.
Financial struggles
Coming from an impoverished family, Ferreira struggled to fund his equipment and coaching from the very beginning. When he began competing, he would go from house to house asking for money to support his surfing. "If I didn't get the money, my father would do whatever it took to sell more fish, and my mother [a teacher] would walk to her school so that she could sell her transport tickets and give me some money," he told the International Olympic Committee.
From having his passport stolen to reaching his competition with 9 minutes left
Days before his flight to Japan for the ISA World Surf Games, Ferreira's car was stolen with his passport and visa to Japan. He scrambled to apply for a new passport and visa with days left to spare, and when he managed to do so, he faced another obstacle in the form of an actual typhoon. The disastrous weather conditions delayed his plane by 18 hours. By the time he landed, his heats had already begun. Ferreira reached the competition with nine minutes left to qualify for the inaugural Olympics surfing finals in the same clothes he had worn on his flight. With a borrowed surfing board, he secured a shocking win and officially qualified for the Tokyo Olympics. 
At Tokyo, Italo Ferreira won the first men's surfing gold in Olympics history. This was also Brazil's first gold at the Tokyo Olympics, says the IOC's website. His historic victory and the spectacular journey have amazed spectators worldwide. A brilliant showcase of talent, willpower, determination, and dedication, Italo Ferreira is an inspirational story to aspiring young athletes everywhere. In his own words, "If you have a problem in life do not give up. Believe!".
#GCPWishesItaloFerreira #GCPAWishesOlympians
Team Global Child Prodigy Congratulates Italo Ferreira for winning Gold in the 2020 Tokyo Olympics. This will inspire millions of people worldwide, including children who aspire to be like him.
We are on a mission to recognize Child prodigies across the world in all domains. Do let us know in the comment section if you know any such kid who deserves to be on the top 100 Child Prodigies list, or you can directly apply For Global Child Prodigy Award 2021 from the link below.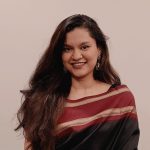 Creative content developer at Global Child Prodigy Awards | Feel free to contact me at team@139.84.133.140