Dorothy Elizabeth Gish was born in Ohio, the USA, in 1898. She was an American screen and stage actress from the young age of 4. Dorothy and her older sister Lilian were superstars of the silent films and are inducted into the American Theater Hall of Fame.
Family
According to Wikipedia, Dorothy and her sister were raised by their mother after their father abandoned them in New York.
In 1902, her mother moved them to Illinois, where, at the age of 4, Dorothy made her stage debut in a play titled 'East Lynn.'. At a time when female-owned businesses were scarce, her mother opened a candy store to provide for them.
Career – Dorothy Gish
Dorothy and Lilian were together for most of their early career. They began working in silent films in 1912.
Car accident and rise to fame
In 1914, Dorothy suffered from a massive accident from being hit by a car on the road. She suffered multiple critical injuries, internally and externally. Newspapers and film-industry publications at the time reported the event and described the severe injuries she sustained. But, a woman of strength as she was, she was back filming within a year of her near-fatal accident.
In 1918, Dorothy did a film depicting World War I called 'Hearts of the World.'. Her performance made her one of the top comic actresses of the following decades at only age 20. Dorothy went on to do various successful films in the next 10 years, becoming one of America's foremost film comedians.
According to the Gish Prize website, she only married once in 1920 to fellow actor James Rennie. They had no children and separated in 1935.
1930-1950s
In 1930, the American film industry began making "talking films.". It is not easy for any actor to make such a wide transition from silent films to sound films. Many actors, in fact, were not able to survive in the sound era of films. However, Dorothy wasn't one of them, proving once more that her talent was transcendental any form of film-making.
During this time, she made a comeback in theatre, securing many successes that increased her popularity. In the television era of the 1950s, a medium completely different than anything ever done before, Dorothy took a few roles over the years. Most notably, NBC's Lux Video Theatre, an anthology series.
Death and Legacy
After being a part of 65 films and 100+ projects in multiple mediums like theatre, silent films, talking films, and television, Dorothy passed away in 1968 at age 70 from pneumonia.
In recognition of her contribution to the American film industry, she won a star on the Hollywood Walk of Fame in 1960. In memory of her talent and hard work, her sister Lilian established the 'Dorothy and Lillian Gish Prize' to be given annually to an individual who has "made an outstanding contribution to the beauty of the world and to mankind's enjoyment and understanding of life." in 1994.
Described as a "matinee idol in the golden era of American film-making", Dorothy Gish has become an eternal symbol of a time when film and television began. She had a career from the age of 12 and maintained it for over 5 decades in a field where people were forgetting women with time.
A woman of talent, humor, and strength, she came from an impoverished, single-parent family during a time when women had little to no rights of their own and made a mark. She is inspiring for young actors, an example to be adventurous and make one's own path.
Also Read: Alan Kay – the father of personal computers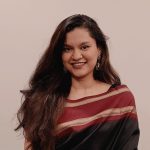 Creative content developer at Global Child Prodigy Awards | Feel free to contact me at team@139.84.133.140